Durham Performing Arts Center Seating Chart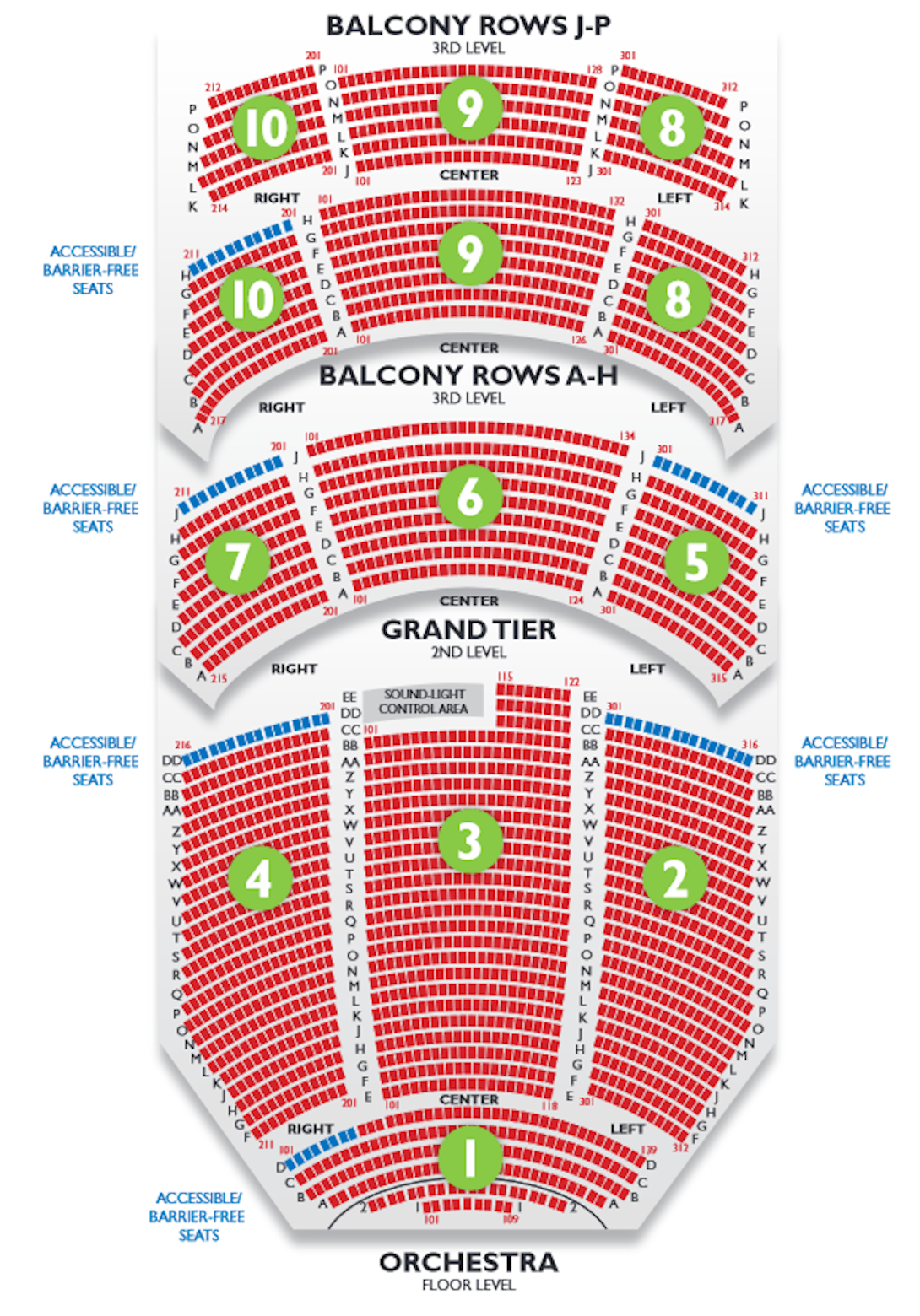 DPAC offers 2,712 seats spread across three levels of the venue.The tickets come at different price points to fit every budget and need.
Accessible seating is available on all levels and is accessible via elevators that event staff will help you find and use. Able-bodied patrons are asked to use the stairs to keep these elevators free for patrons in need. All seating has been reupholstered for comfort and space and many patrons report that the seats offer excellent and intimate sightlines to the show.
Whether you are on the balcony, the mezzanine, or the orchestra levels, guests should have a clear view of the events of the evening with acoustics offering clear and sharp sounds.
NOTE: The seating configuration may change depending on the type of event. Always check the individual event seating chart when selecting your tickets.
Reserve your desired seatsby purchasing your tickets todayt. Visit the Durham Performing Arts Center schedule to see all upcoming events.
To view the ticket and refund policies please visit the ticket information page.