Durham Performing Arts Center | Durham, North Carolina
Known as one of the most influential and timeless albums to come out of the 1990s, especially for female solo artists, Jagged Little Pill took to the radio stations across the globe and pushed Alanis Morissette into stardom. With so many amazing songs from the album such as; "You Oughta Know" "Hand in my Pocket" "Ironic" "Forgiven" and more, Alanis became a superstar but of the best kind in her alternative much loved style. With her unique vocals she proved her capabilities and has since become a favorite artist for so many. A hit Broadway musical has now been created to show off her career in a unique, captivating way! Join in and catch Jagged Little Pill as it takes to the Durham Performing Arts Center stage on Tuesday 28th February 2023!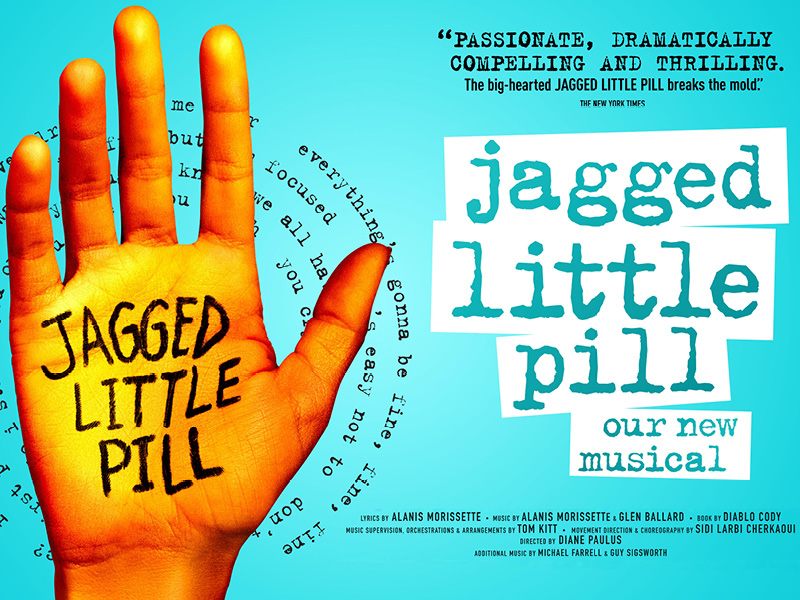 Theatre reminds us that we are not alone! Not only are we sharing an experience with the talented performers who are on stage, we are co-creating the experience with all the other audience members in attendance. Movies and television are fun, but by no means are they the same. They don't have the same intimacy or sense of participation that theater-goers adore! Sharing an experience with live actors and live audience members is not only valuable, it's necessary for human connection. By following a story directly on stage, and seeing the story unfold with real-life expressions, you get a truly unforgettable experience. So follow this story and let Jagged Little Pill blow you away.So why not come down and see this breathtaking upcoming show on Tuesday 28th February 2023.