Durham Performing Arts Center | Durham, North Carolina
You really can't afford to miss this insanely awesome show at the Durham Performing Arts Center on Sunday, April 23, 2023, because Bill Maher's material for this set will be brilliantly hilarious, and this one promises to be even better than all of the rest. Fans adore his charm and wit, and his always provocative points of view leave you speechless line after line. As he injects "the funny" into timely issues, you can expect nothing less than the best from the performance, but be forewarned—tickets are selling out incredibly quickly. Before it's too late, make sure to get yours from this site, right this second.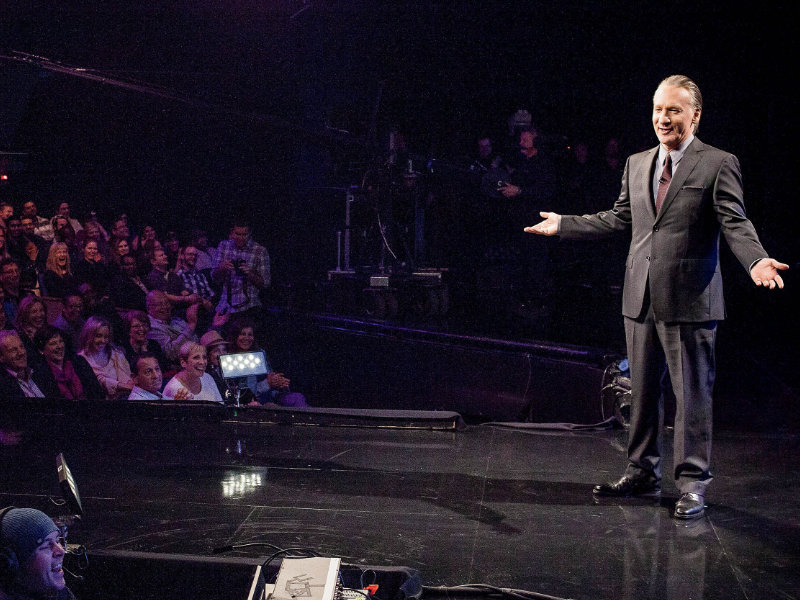 Maher is well known for his political satire and sociopolitical analysis. He expresses criticism on a variety of topics, including politics, religion, and the media. His skepticism of religion served as the inspiration for the 2008 documentary Religulous, and he has backed animal rights since 1997 by serving on the advisory board for Project Reason. Additionally, he was also a member of the PETA board. Maher is in favor of legalizing marijuana and sits on the advisory board for NORML.
The man was ranked number 38 on Comedy Central's list of the top 100 stand-up comedians of all time in 2005. He received a star on the Hollywood Walk of Fame in 2010. In 2014, Bill won a Primetime Emmy for his efforts as Vice's executive producer.
Along with hosting television shows, he has also written a number of best-selling books, such as True Story: A Novel, When You Ride Alone, You Ride with Bin Laden, New Rules: Polite Musings from a Timid Observer, and others. In addition, Bill Maher frequently makes cameos in films and on television in which he plays himself. Among his more notable appearances are those in Iron Man 3, The Interview, House of Cards, Blackish, and The Good Wife.
What more can be said? The man has accomplished everything and is now presenting himself live on stage just for you. With such accolades, you can anticipate having one of the best experiences of your life. Simply click the "Get Tickets" button to start your joke-filled roller coaster ride of fun!